Joined

Jul 28, 2019
Messages

2,984
Reaction score

2,111
I found a good article about RedLining... Maps with red lining...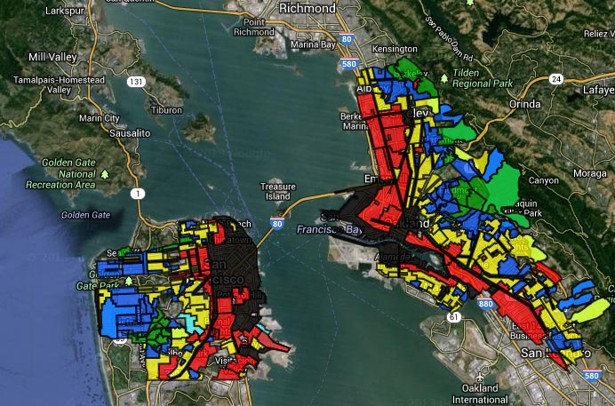 The freewheeling opportunity associated with 20th-century California was not available to black residents, and that exclusion reverberates in our neighborhoods and communities today.
www.theatlantic.com
snip...
One of the most heinous of these policies was introduced by the creation of the Federal Housing Administration in 1934, and lasted until 1968. Otherwise celebrated for making homeownership accessible to white people by guaranteeing their loans, the FHA explicitly refused to back loans to black people or even other people who lived near black people. As TNC puts it, "Redlining destroyed the possibility of investment wherever black people lived."
snip...
Black people with upper-middle-class incomes do not generally live in upper-middle-class neighborhoods. Sharkey's research shows that black families making $100,000 typically live in the kinds of neighborhoods inhabited by white families making $30,000. "Blacks and whites inhabit such different neighborhoods," Sharkey writes, "that it is not possible to compare the economic outcomes of black and white children.
"